Taipei 101
Taipei
101 is a 101 floor building in Taipei, Taiwan. It Stands 1670 ft. tall, and is an artistic masterpiece that adds to the beauty of Taipei. It is considered to be the world's tallest building due to – highest structure, highest roof and highest occupied floor.
The construction was designed by C.Y.Lee & partners and executed by KTRT Joint Venture from 1999-2004.
Only
Burj Dubai tower
is to have been taller building on completion and till then Taipei 101 held the record. On December 15, 2004, it earned the honor of having world's fastest elevators attaining speeds of 1010 m/min, designed and erected by Toshiba and it takes just 39 seconds to climb 89 levels.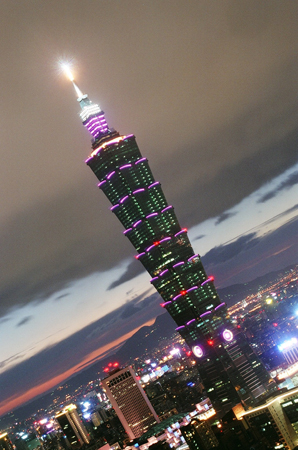 article from all-most.com / pic from: www.audy.com
So long
Toto